Stainless Steel HandRail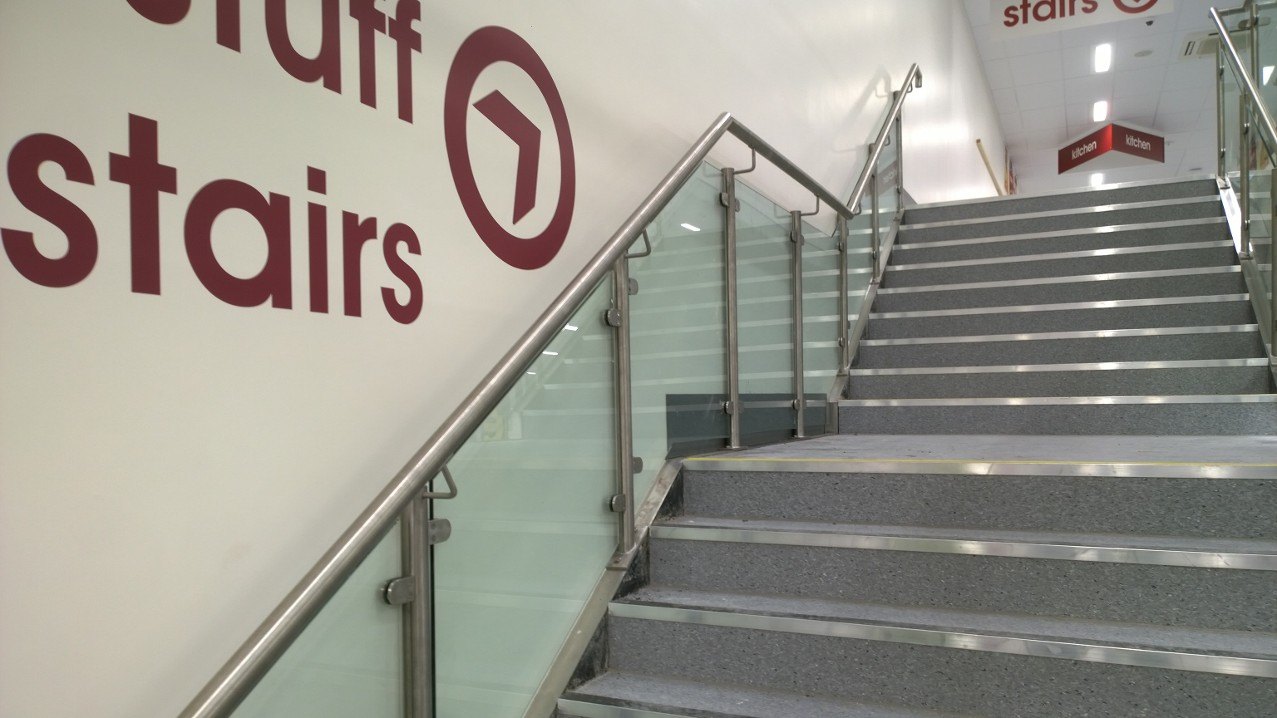 What's the Big Deal About Stainless Steel Handrail?
If we're part of the catering industry, then we can find aluminium to be part of everyday life. But it may surprise you to know that stainless steel handrails are frequently used in other business sectors. Of course, there are some who may be completely oblivious as to how many benefits there in ensuring your company has stainless steel handrail as opposed to one crafted from other materials such as wood.
Ideal for Fast Food Outlets
Fast food outlets benefit greatly from having stainless steel handrail present, simply to the number of people that use the facilities daily. We all know how different outlets can vary in size, but the use of stainless steel handrails can ensure that customers have something smooth to steady themselves, while being easy to clean at the end of the day, or even when customers are present. Stainless steel handrail can also put with a series of mistreatment from children, a major selling point in itself when a business is aiming to be as profitable as possible, as there is less money being invested in specialised cleaning and replacing the handrail.
Create Clear and Bold Focal Points Within Your Business
While some businesses will opt for something of a bohemian style when it comes to marketing their wares, this is often the minority operating a niche business. If you own a clothes store, or even a department store with many different floors, then sometimes signs are not enough when giving your customers directions. However, having the different floors separated by stainless steel handrails not only gives a sleek and modern ambience to the business that oozes professionalism, but it also helps toward creating a clear focal point as to where customers need to go for more products, which could even benefit your turnover.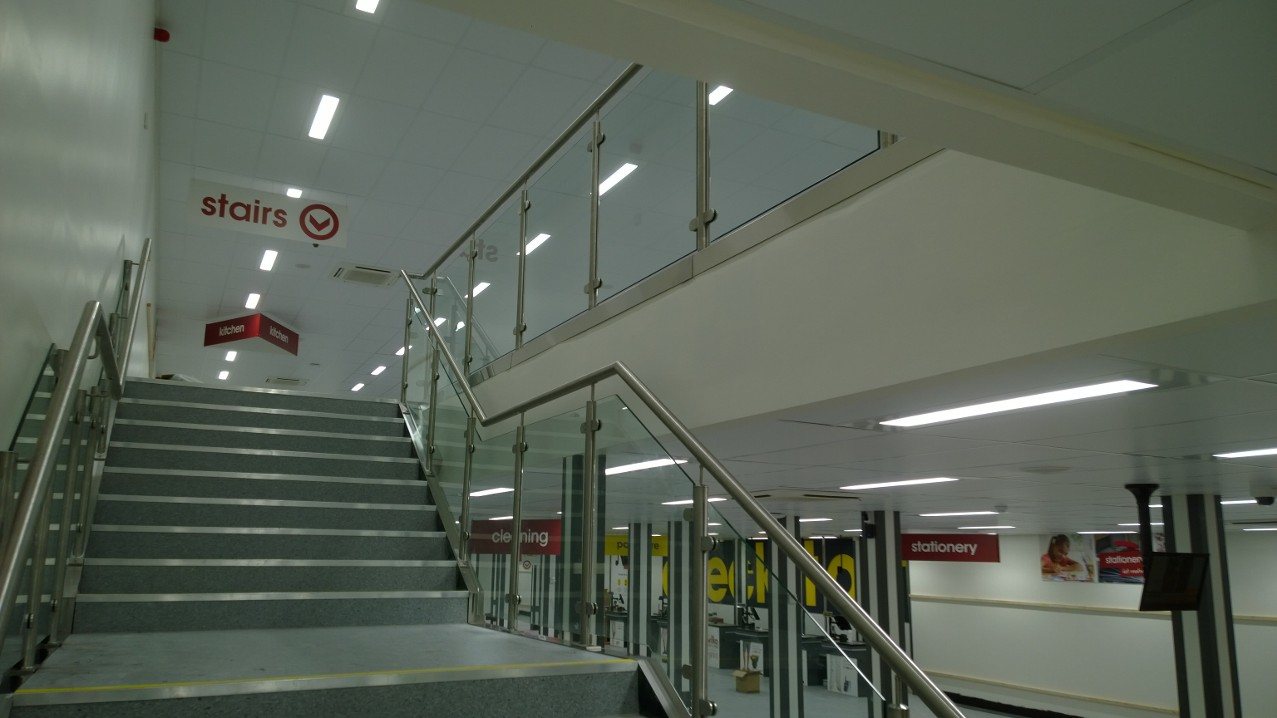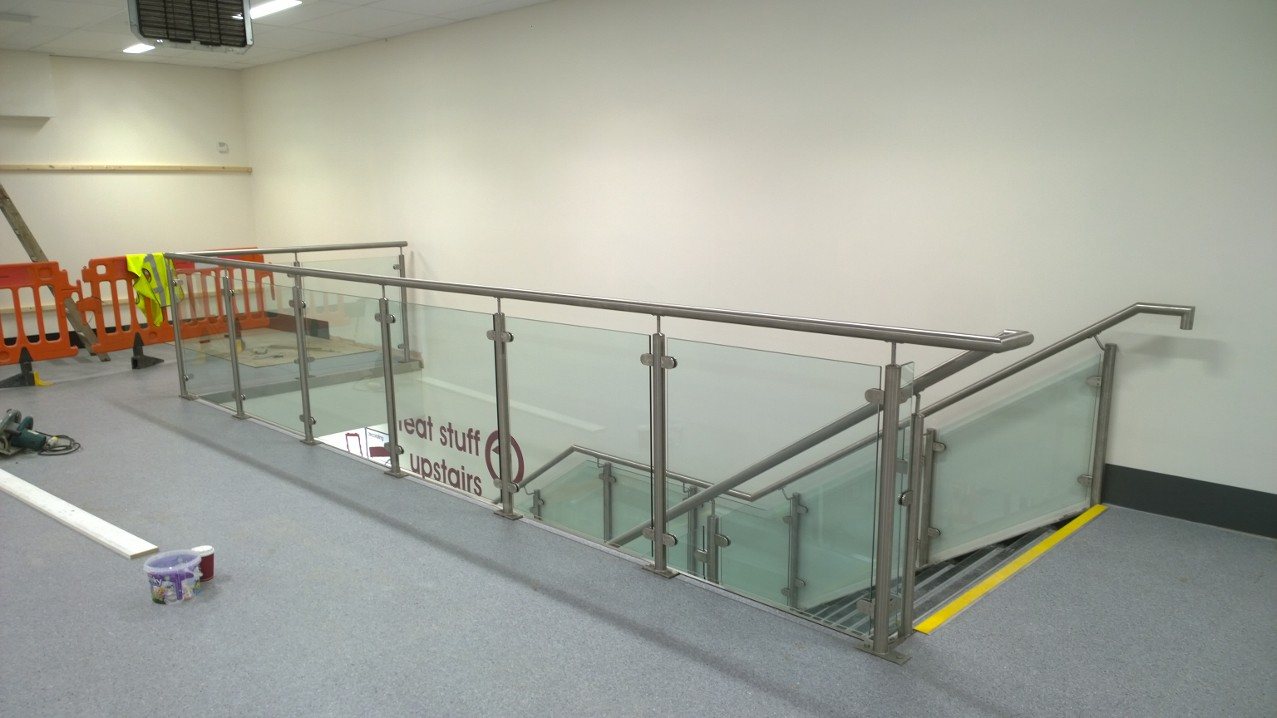 Longer Lasting than Other Products
Although handrail made from wood can give a business a homelier feel, wood doesn't really fare well in the business world, especially when it comes to high-traffic businesses such as clothes stores, train stations and cinemas to name but a few. As such, the attractive allure of a wooden finish can soon be tainted by a series of scratches and become discoloured, which often does more harm than good when it comes to the overall finish.
However, the use of welded stainless steel handrail means that you have a solution in places that isn't going to deteriorate any time soon. Not only does you have a system in place that easy to keep clean, but it can also be one of the most cost-effective solutions available to business owners.
Stainless Steel HandRail Manufacturer Birmingham West Midlands UK
If you're currently looking for a stainless-steel solution supplier or stainless steel fabricator for any aspect of your business, consider the services of SPEEDFAB MIDLANDS . As well as offering businesses a slew of stainless steel handrail options, we also able to offer a number of other steel fabrication solutions, including wall cladding and kitchen workstations. Speedfab has worked with a number of businesses in West Bromwich, Birmingham, West Midlands and everywhere in UK and aided them in getting the right kind of stainless steel handrails and other solutions in place for their business requirements.