Social distance in style with our bespoke, durable screens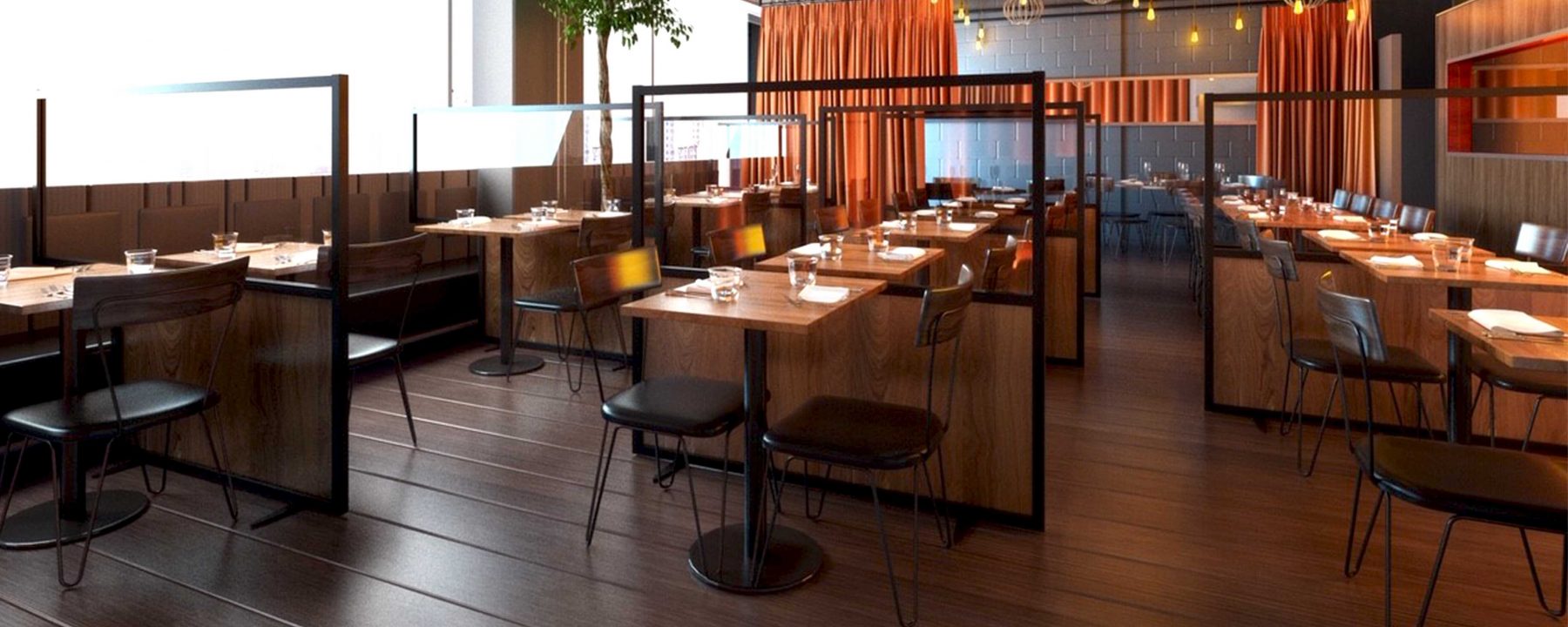 Even though the Government has now announced several lockdown measures will be lifted, COVID-19 is still out there and infectious, and so is a major concern for many UK companies.
Numerous brands, from offices to shops, through to gyms, hotels, and healthcare services have been negatively affected by the pandemic. Many are now concerned about further loss of profits, potential closure due to infection, and loss of their reputation.
The UK Government has recently issued guidelines that advise companies who will be re-opening to implement adequate social distancing procedures on their premises.
One way to do this is by providing a physical barrier like a sneeze guard, to ensure staff and customers socially distance safely.
Several studies have shown placing a protective screen between employees or members of the public helps to provide extra protection against COVID-19 contamination.
Our protective, durable standalone screens help guard against the spread of the virus, can be branded with your logo or design, and will enable your customers and staff to social distance safely.
Available for a variety of purposes, they can be customised to suit any space, from hotels and retail shops, to offices and healthcare premises.
Made using a sturdy steel powder-coated frame, and coated in an anti-bacterial layer, they feature an attractive wooden lower panel, with an upper panel also coated in anti-bacterial layer, and available in a choice of finishes. All our screen uppers can be personalised with your logo or design, and our fabric panels can come in any colourway, pattern, or design you desire.
Easy to wipe- clean and keep sterile, our protective shields are suitable for use outside or indoors, due to their sturdy metal construction.
Starting at just £200 (+VAT), our workspace dividers and restaurant dividers are constructed to last and will keep you compliant with all current UK social distancing requirements.
Call us today on 0121 541 1761 to receive an instant quote, or email us at sales@speedfab.com detailing your needs, and we'll respond to your query asap.
Don't wait to let COVID-19 hurt your profit margin further. Implementing adequate prevention NOW helps stop the spread, and will reassure customers and staff, so you can stay open and keep trading.
Why our PROTECTIVE screens?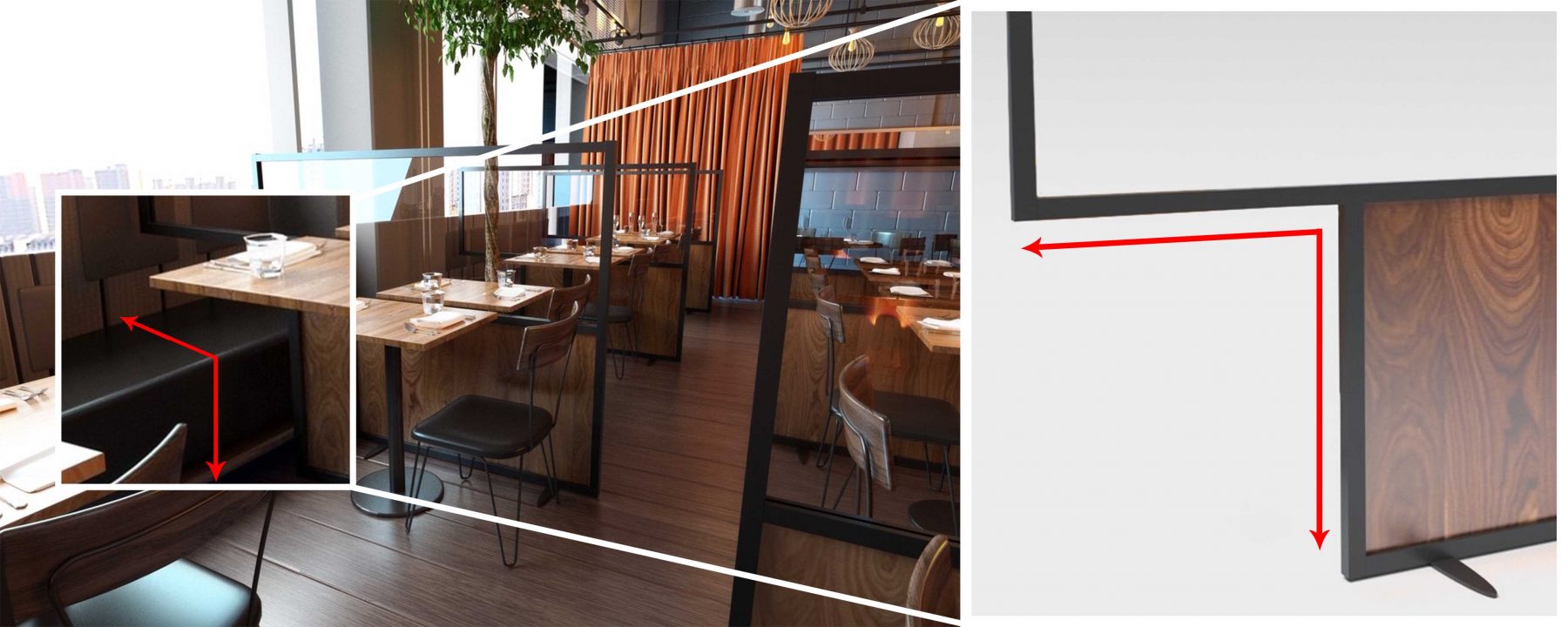 Our protective screens are built to the highest standards and are made to last long after the current pandemic runs its course.
We use only the highest quality powder-coated steel for the frame, then cover it in an anti-bacterial coating, to ensure a smooth, sterile, and easy-to-clean finish.
The lower panel is created using durable, attractive wood panelling, available in a choice of different finishes. The upper panel can be created using glass, fabric, melamine or acrylic, though we highly recommend glass as it is particularly durable, and will stay looking great for longer.
Our protective screens provide a physical barrier which will protect staff and customers from the spread of the virus. The anti-bacterial coating offers extra protection against any COVID-19 contamination, as it acts as a repellent, making it much harder for germs to survive.
On top of this, our screens are fully wipe-clean and washable, so you or your cleaning contractor can carry out regular maintenance to ensure your premises are kept free of contamination.
What can our protective screens be used for?
Suitable for use in any commercial environment, whether you're in retail, leisure, healthcare, or the administrative sectors, our smart looking screens have been crafted to help your business social distance safely and comply with all UK Government guidelines.
As they are also suitable for outdoor use, they can be used as restaurant dividers for food service brands who have tables outside, to offer customers extra privacy and safety.
Our screens are also perfect for an office environment, as they provide a physical barrier of protection against the virus between staff situated at workstations.
They are constructed to last, and even after the pandemic is over, can be used indoors or outdoors as table dividers, attractive privacy screens, or as a decorative or display feature.
They also make fantastic reception screens, to keep your front-facing personnel safe, as they can be easily customised to suit any size or space requirements.
So, what material should you choose for your panel?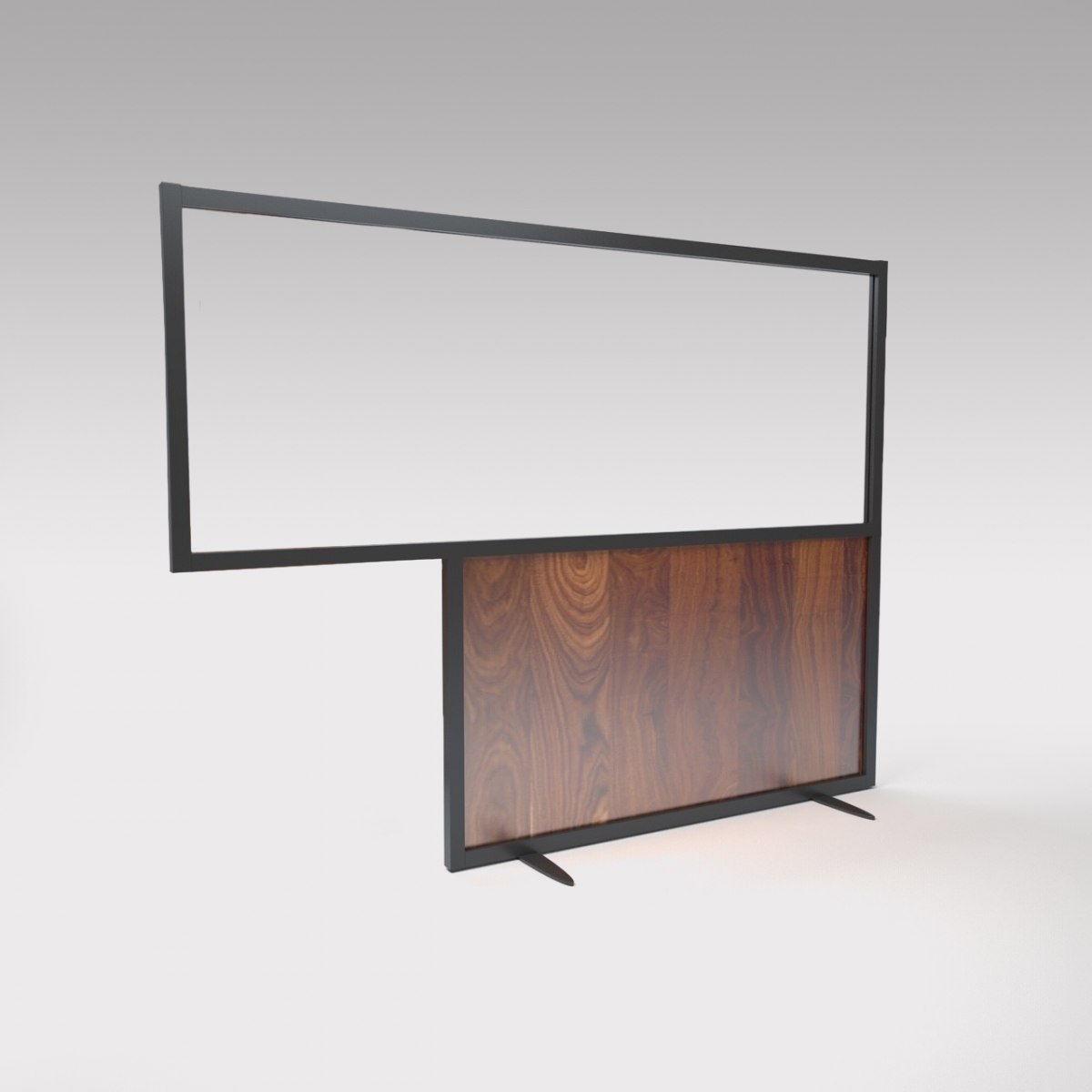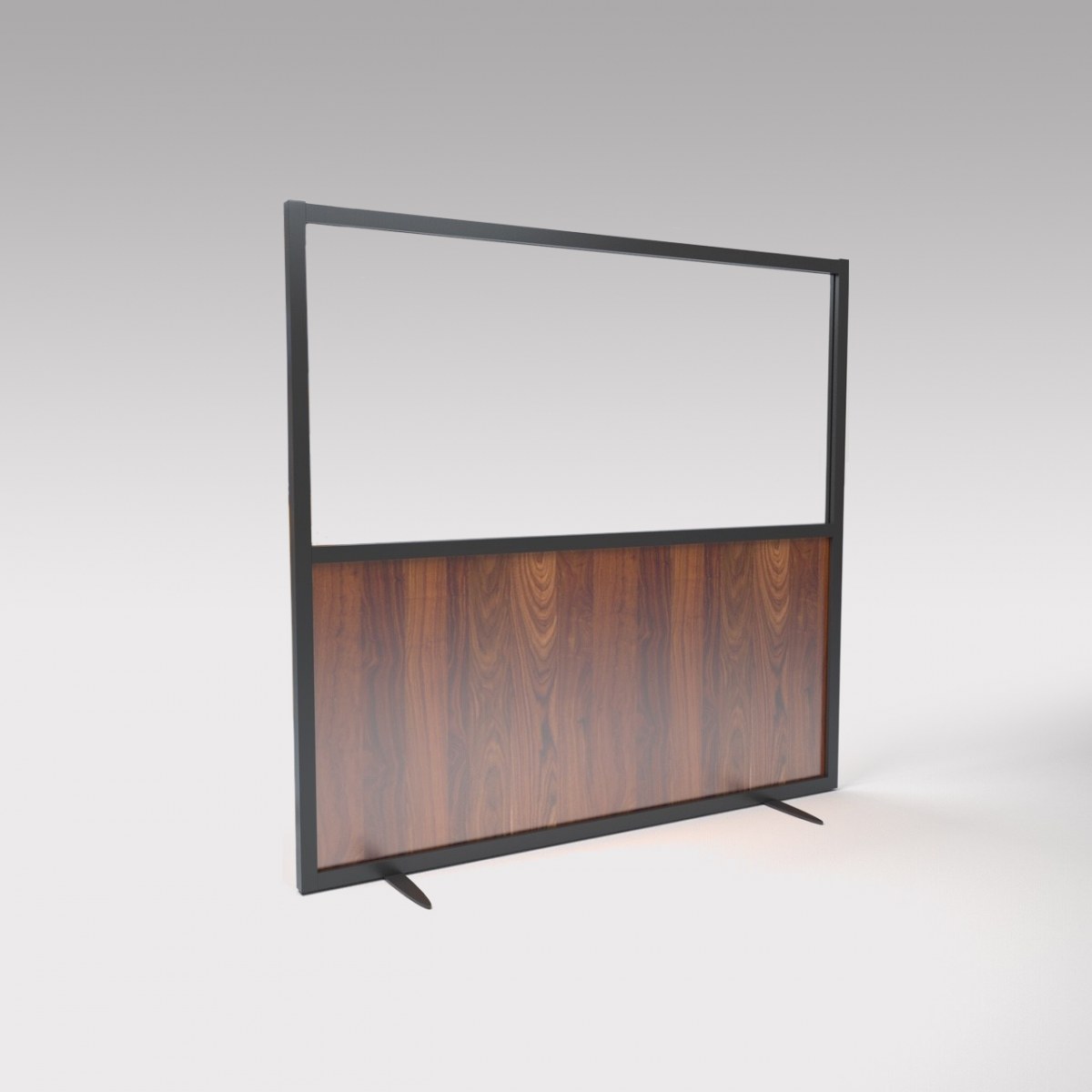 There are a number of different panel finishes available, depending on the look and feel of your workplace. We do recommend glass, as it's so easy to keep clean, and stays looking great for the longest period of time.
However, all of our finishes are designed to be durable, attractive, and easily wiped clean or washed.
Glass
Glass looks great and is incredibly easy to keep clean, without you having to worry about it getting any smears or scratches. It can also be branded with your logo or any other design insignia of your choice.
We can work with laminated glass up to 6.4mm, depending on your preference and the specifications you require.
As all our glass is laminated with a special safety layer, you won't have to worry about danger to the public or staff, as our glass screens will never smash or break.
Melamine and acrylic
Melamine and acrylic are easy to wipe- clean and can be customised with your logo. However, panels made using acrylic tend to pick up scratches after a few uses, and can also become blurred.
Fabric
Fabric finish panels come in your choice of colourways, patterns, and designs, and so allow for the fullest customisation. Like our other screens, they are also coated with an anti-bacterial layer to offer extra protection against COVID-19.
Fabric can also be insulated with special soundproofing board to ensure safety and privacy for staff working in noisy environments, or customers at tables. They can be wiped clean, but to ensure total sanitisation, they are able to also be taken out and washed thoroughly to guarantee total sterility.
Take steps to protect your business from COVID-19 now…
Why wait until COVID-19 has infected your premises, when there are steps you can take today to protect workers and customers against contamination?
Our durable, anti-bacterial screens give you an effective layer of protection against COVID-19 providing employees and customers with the peace of mind they need, so that you can stay open, and stay trading.
The Government are asking all businesses to comply with the new social distancing guidelines, which you can review by downloading a copy here: Restaurant Divider Guide.
Starting from just £200 (+VAT), our screens are an affordable way to ensure you stay compliant, and prevent the spread of the virus, which is still highly contagious.
Call us now on 0121 541 1761 to receive your instant quote, or email our team at sales@speedfab.com detailing your requirements, and we'll get back to you asap.
Avoid incurring fines, damage to your reputation, and closure of your business, by implementing social distancing measures with our sneeze guards and workspace dividers, and keep your business protected from COVID-19.