Choosing a Stainless Steel Canopy
There is no denying of the pressures we feel when working in a kitchen. Regardless of whether we run a café or a restaurant, it makes sense that we want our equipment to work in the right way to make our workload that little bit easier.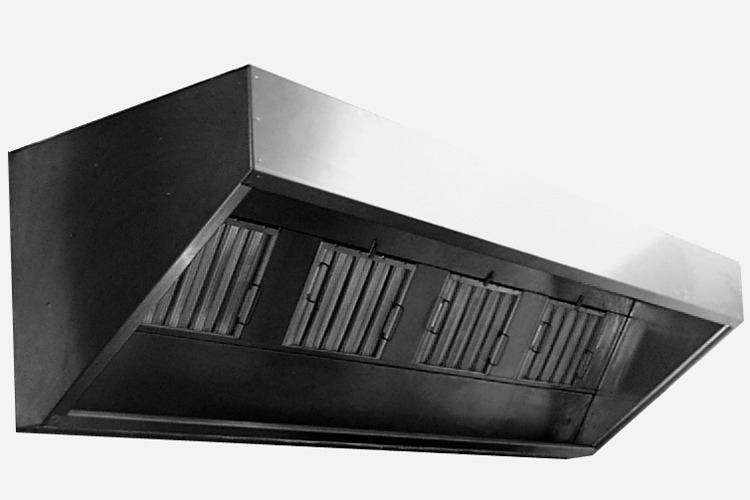 It goes without saying that the kitchen can become a high traffic area, and with so much food being prepared, we need to ensure that we're able to maintain hygiene standards, as well as filtering out any smoke or unwanted odours. In this regard, many look towards a stainless steel canopy and the many benefits they offer.
Why Choose a Stainless Steel Canopy?
When it comes to getting your kitchen to operate in the right way, you may be perplexed as to where a stainless steel canopy fits in. If you've ever been behind the scenes of any kitchen, you probably will have noticed that many kitchens are clad in stainless steel, and not without good reason. Not only is stainless steel robust, but it's a breeze to clean following the end of a long shift. This ensures that staff members aren't spending longer than they need to in the kitchen.
The kitchen environment is undoubtedly a busy one, regardless of what kind of business you operate, so when it comes to filtering out smoke and unwanted odours, then a stainless steel canopy will be able to contend with the task in hand, without the canopy itself becoming damaged. This ensures that your kitchen is hygienic, as well as able to withstand the daily pressures a kitchen can present.
Stainless steel is also resistant to heat, so it makes sense that a number of businesses who rely on the use of a kitchen use the material, as it ensures that they are getting good value for money from their investment.
Of course, some may be wondering as to why they should employ the use of a stainless steel canopy when there are so many other materials available. While this is true, many find that canopies made from other materials will often dent and become discoloured, meaning that a replacement has to be found sooner rather than later. As such, many business owners rely on a stainless steel canopy, purely due to its robust nature.
Finding the Right Stainless Steel Canopy Manufacturer
Birmingham West Midlands UK Supplier
Now you're aware of the benefits that a stainless steel canopy has to offer, you will probably be keen to seek out a solution as soon as possible, but it's important that you use the right kind of supplier. SPEEDFAB is a company that has been operating within the industry for a number of years, and offers a slew of advice and help when it comes to finding a solution that fits your particular needs and budget. If you're currently looking for a stainless steel canopy supplier, then why not contact SPEEDFAB today for an informal discussion.