Many businesses within the construction industry will have several projects that need to be completed within a given timeframe and without incident. When trying to secure site welding jobs for the future, the only example many firms have to go with is the work that has been completed in the past, and adverse reviews can mean that they are losing prospects as a result.
If you're short on staff when it comes to skill sets, then it can be a time-consuming and costly endeavour, as well as a spanner in the works when it comes to finishing the job on time.
Many may try and seek out site welders themselves, and while some can be successful, others can often become frustrated with how complex the process is, especially when it comes to checking the credentials of each applicant.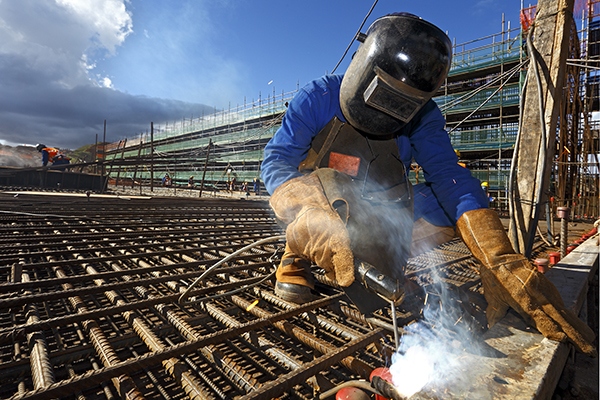 LOOKING FOR PROFESSIONAL Site Welding?
Site welders play an important role in many projects, simply because of the skill set they have. Not anyone can take on a welding job, as it can lead to a number of ramifications if done in the wrong way. As such, those in need of site welders should only use a professional service when it comes to sourcing welding professionals.
Many may find that some are able to offer services that initially look attractive, but it's also important to look at the value of the company as a whole. While a cheap price may be enticing in the first instance, it can end up costing you more if something goes wrong.
Although nobody can foretell the future, it makes sense that there is less likelihood of something going wrong if a professional is undertaking the task in hand, and even if the worse-case scenario does arise, then you at least have the peace-of-mind that the relevant insurance is in place.
Finding Reliable Site Welders
The sourcing of experienced site welders may seem like a monotonous task, but it's simply a case of looking in the right place. You should be confident that the service you employ is both skilled and reputable within the industry. At Speedfab, we provide specialised site welding, regardless of the size of your project. You'll get a professional and uniformed service every time, while ensuring that our cost-effective solution is tailored to your specific needs.
If you are currently considering the use of site welders for repairs or fabrication, why not contact Speedfab today to discuss your requirements in more detail? You can rely on Speedfab's professional welding services at any time. Our site welders are trained to the Construction Skills Certificate Scheme (CSCS) and can carry out various projects – repairs or fabrication.