Professional Stainless Steel Fabrication for
Architectural projects with
full design, build,
and install
Metal fabrications
to the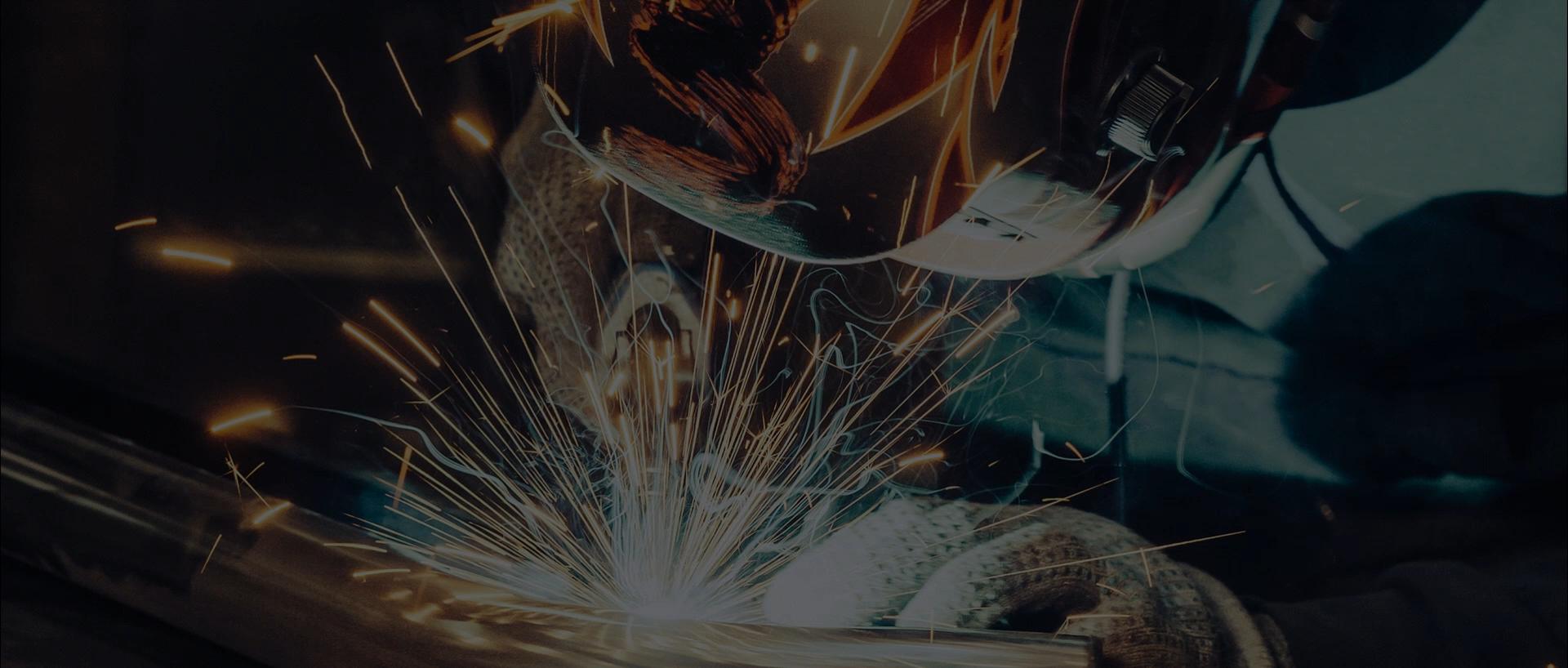 highest
standard

Expert Stainless steel and aluminium
fabrication, welding, and metal
forming services


Commercial kitchen equipment and
COVID safe restaurant dividers -
created to your specifications

Robust glass and stainless steel
canopies for entrances

Durable stainless steel handrails and
garden railing designed with safety in
mind

35 YEARS EXPERIENCE
PROFFESSIONAL WELDERS
ACCURATE FITTING
Stainless Steel Fabrication
Fabricated stainless steel has many practical applications and can be used to create everything from architectural metal works to kitchen equipment, and decorative effects. At Speedfab, we offer Stainless Steel Fabrication, as well as Architectural Steel, Stainless Steel Handrails, Glass Canopies, Catering Equipment, Welding, and Metal Forming services – at a highly competitive cost.

Quality fabricated steel offers your business many advantages – it's durable, hygienic, and protective -which helps you save money on replacements over the long term.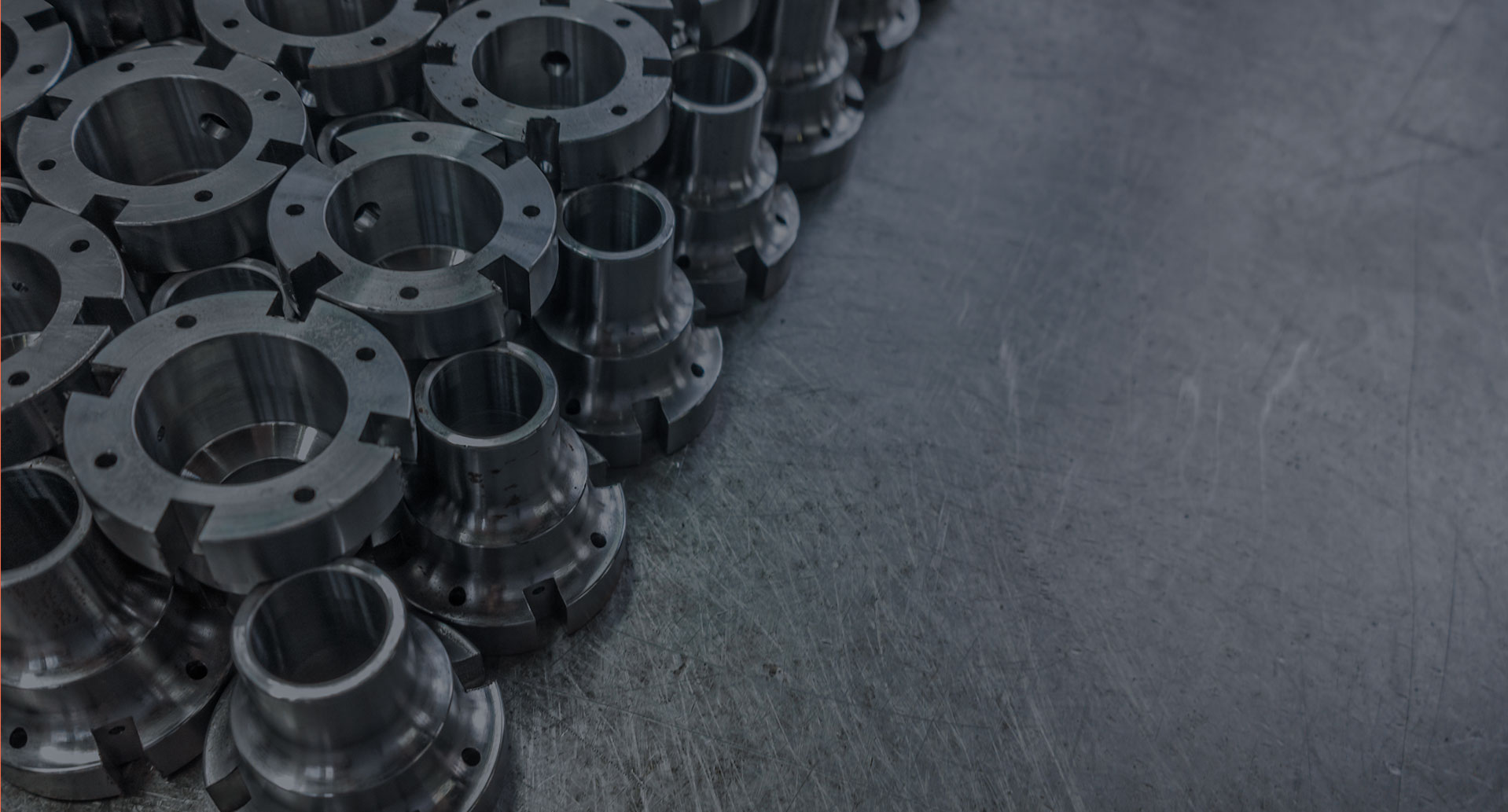 your vision
We work closely to your design brief and offer a full build and install service along with your metal fabrication. If you want us to design from scratch, we can consult with you to see if we can fulfil your vision, and can provide welding or cladding, or combine these services with steel or aluminium fabrication, to meet your custom requirements.
SERVICES
Stainless Steel Fabrication
We've been providing our bespoke metal fabrication service for over 35 years and in that time, we've established a reputation for producing quality fabricated stainless steel. When you work with us, our expert team of stainless steel fabricators will tailor your order to your exact specifications, allowing you to reap the benefits of a custom metal fabrication.
As a leading UK stainless steel fabricator – whether you need catering equipment, doors, or architectural detailing – with us you'll get expert service, competitive pricing, and quality that lasts. Well-equipped to handle large scale production, we are positioned to work with clients throughout the whole of the UK.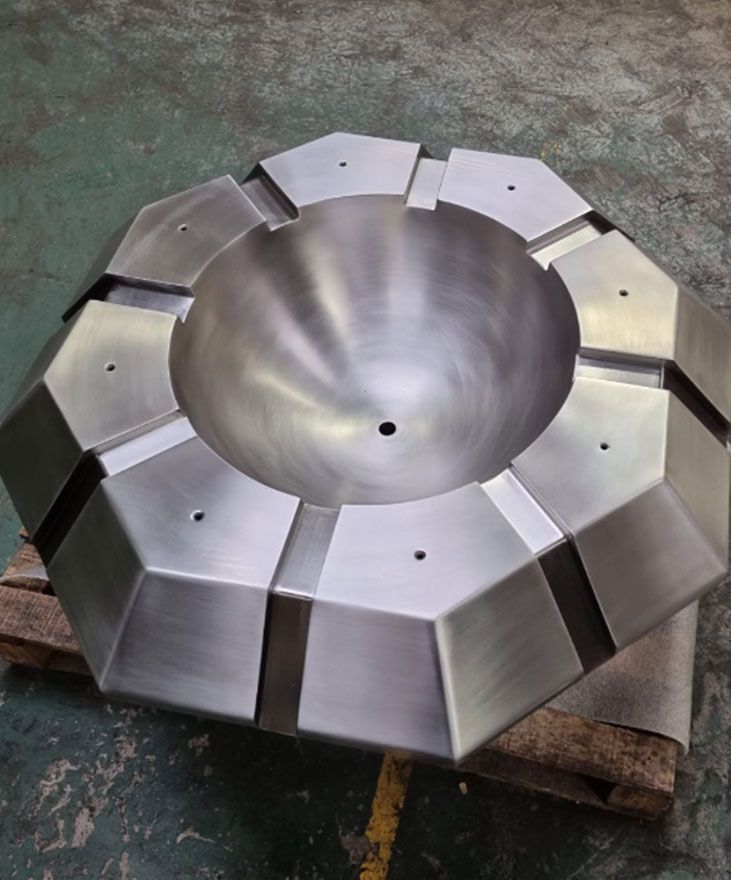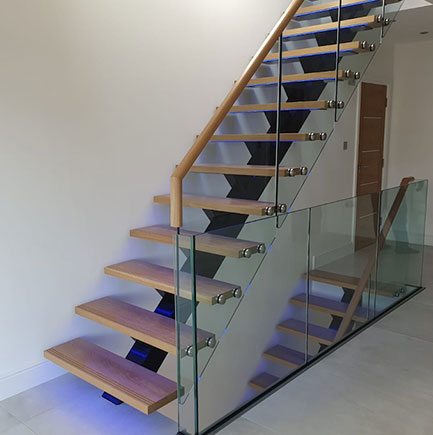 Architectural Steel design that lasts
Stainless steel is the ideal choice for construction – it's long-lasting, versatile, and won't rust over time. Choosing fabricated stainless steel for your project is extremely cost-effective, as it gives you quality that endures and a premium finish.
When you are investing in an architectural construction project, it's vital to not just pick the cheapest provider. The most important thing is to select a service that has industry experience and cares about its customers. A quality custom metal fabrication service saves you money in the end, as you'll get durable design, you'll pay for only what you need, and you'll receive a fit that perfectly suits.
Commission us for your construction project and you can be assured of a result that withstands the decades, saving you ££££'s on repairs. Specialising in indoor and outdoor architectural steel fabrication, our team has years of experience working with stainless steel, mild steel, and fabricated metal. When we work with you, we'll draw on that expertise to deliver the ultimate in workmanship.
Whether you need outdoor or indoor construction materials, decorative detailing, or protection for your property, our bespoke fabrication service will give you a premium result – every time.
Garden handrails and hand railing for stairs must be robust to prevent accidents and ensure safety – and metal handrails ensure your railing meets these requirements.
If you want an appealing look, stainless steel balustrades can offer the perfect match between security and design, if you choose a specialist who can follow your brief to give you the result you desire.
With Speedfab's expert service, you won't need to choose safety over style, as our design experience means we can deliver both. We'll consult with you thoroughly first to ensure you walk away satisfied, whether you need striking stainless steel and glass balustrades, secure outdoor handrails for the elderly, or attractive, or rust-proof metal railings for gardens.
We can create a free-standing handrail or fixed railing for many purposes, from metal balustrades for decking, or rope handrails with stainless steel. As experienced staircase manufacturers, we always offer top class quality and design expertise, resulting in a piece that lasts through the years.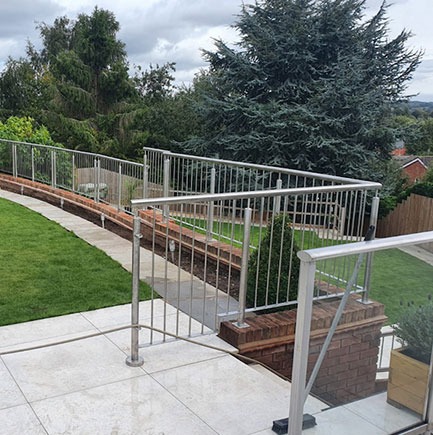 Stainless Steel Handrails for stylish safety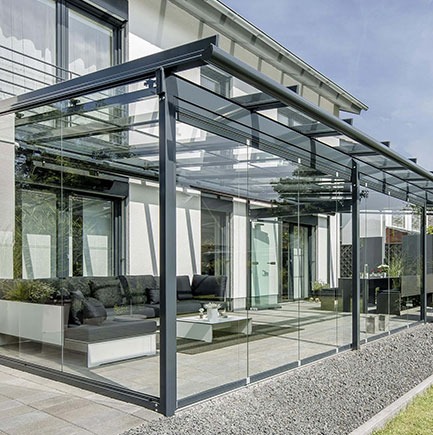 Glass Canopies that impress
Glass canopies make a stand-out centrepiece for any entrance environment and are an impressive way to make a great first impression. As well as being attractive, glass canopies are easy to maintain and they are also surprisingly robust, with the ability to withstand even extreme weather conditions.
Our craftsmen can create you a glass canopy, glass awning, glass porch canopy, or entrance glass canopy that's designed to your exact specifications, using stainless steel and your choice of glass.
We'll liaise with you beforehand to create a customised product that matches your environment perfectly – whether you want a glass door canopy, outdoor glass canopy, or glass awning.
If you want an entrance way or glass feature that wows and gives years of robust style, – get in touch, tell us your vision, and we'll make it happen.
Stainless steel is the only choice for commercial kitchen equipment and areas where sanitation is paramount, as it's more hygienic than other materials, and it's easy to keep clean. We can design, build, and install custom made steel equipment for food processing plants, food manufacturing plants, commercial kitchens, and catering equipment services.
Whether you need a bespoke cupboard, set of extractor units, or have a large-scale commission for a food production plant – at Speedfab, we have the facilities to cater to your specifications.
Do you need a custom sink unit or interior kitchen refurbishment? We can create all types of commissions from hoppers to work tops, wall cladding, and shelving, and can work from your prints, or design from scratch.
Whatever you want for your commercial kitchen or catering business, we'll use our experience to create it, so you can receive high quality, robust kit that can be maintained with ease.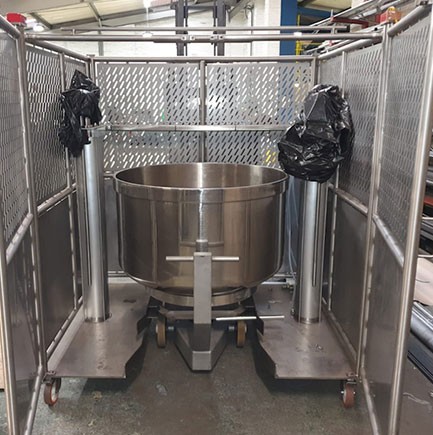 Hygienic Catering equipment
High Quality Welding
A skilled professional welder is invaluable when you want to cost-effectively create products or need repairs on your stainless steel or aluminium products. Welding can also be used in addition to stainless steel fabrication or aluminium fabrication, to create a finished item that meets your custom specification. At Speedfab, we're equipped to undertake many types of projects, from motorcycle parts to boat decks, welding railing, and car trailers.
Welding requires skill and training to be competently carried out, so the repair or construction is secure and meets all safety requirements. Shoddy workmanship causes accidents and will have you paying out for replacements or repairs much sooner than necessary.
To get the best welding service possible it's important not just to consider cost but how much experience a provider has. Our expert welder fabricators, stainless steel welders, and aluminium welders possess years of expertise – so when you commission us for your project, you're guaranteed a quality outcome.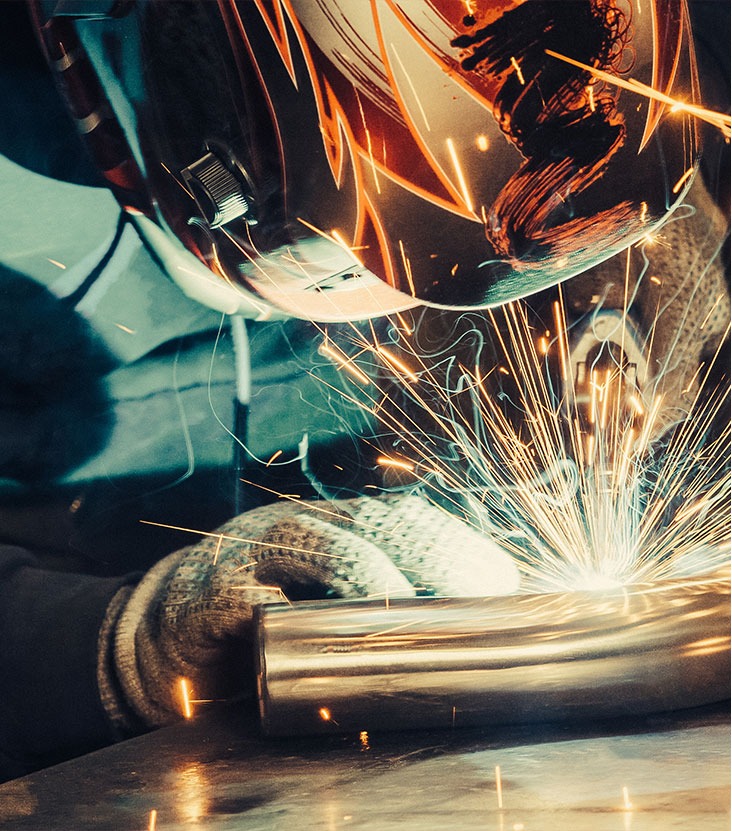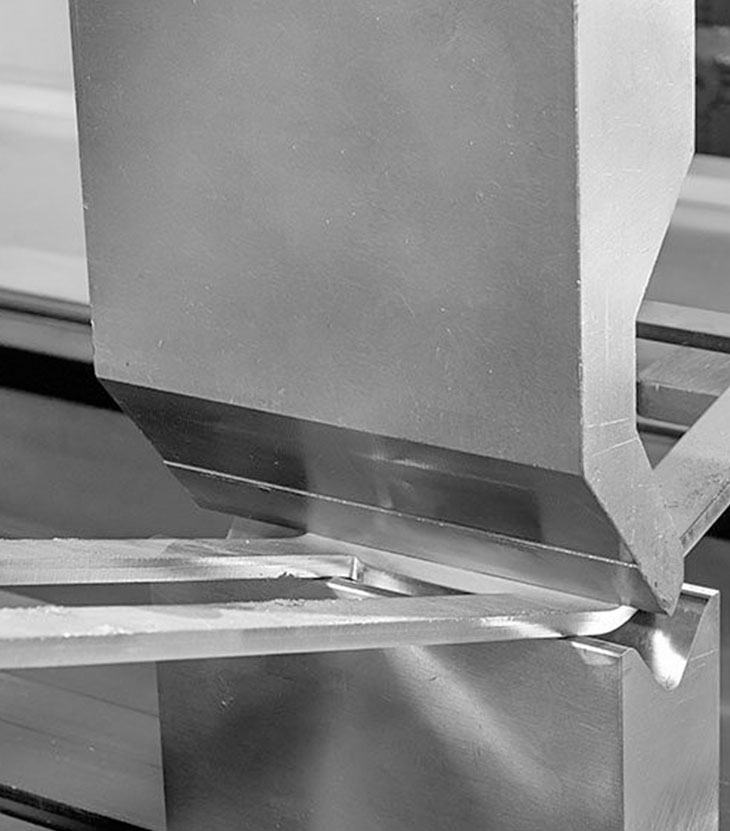 Expert Metal Forming Services
Sheet metal forming can be used for cost effective production, to quickly create products from raw materials. The process uses metal bending or sheet metal fabrication to convert a workpiece into a finished product, but it typically requires years of training to be able to provide a high-quality result. Our highly trained sheet metal engineering and sheet metal fabrication engineers work in close alignment with your brief, so you always receive an order that meets your exact specification. We have the capacity to handle big orders quickly and possess large stocks – just tell us what you have in mind and we'll give you a highly competitive quote. It's crucial to remember that with metal forming expertise counts – if you want a product with durability and a premium finish. Price will factor into your decision – but it shouldn't be the only factor, as knowledge and skill are vital. At Speedfab, we offer both competitive pricing and expertise – our skilled sheet metal formers have the experience to ensure you get a perfect result.
NO JOB TOO GREAT OR TOO SMALL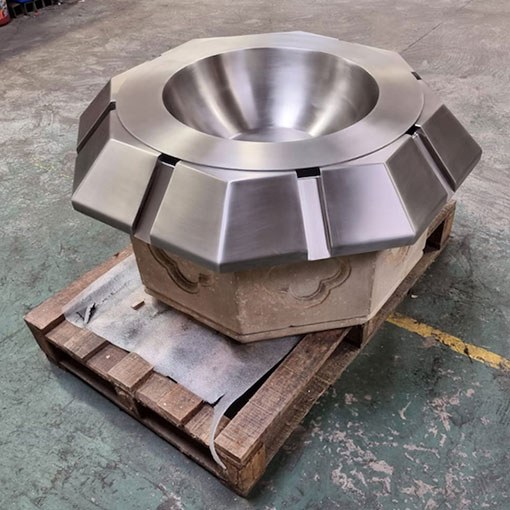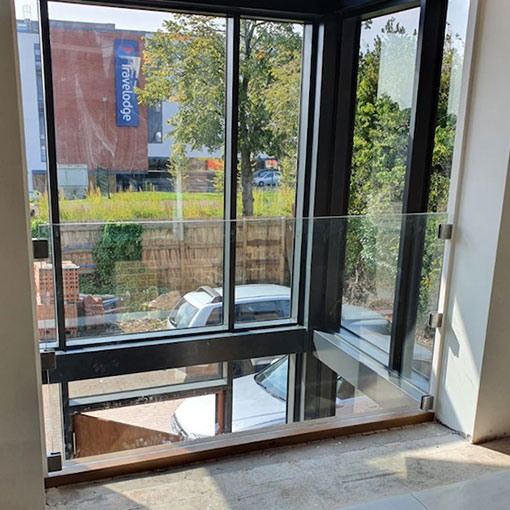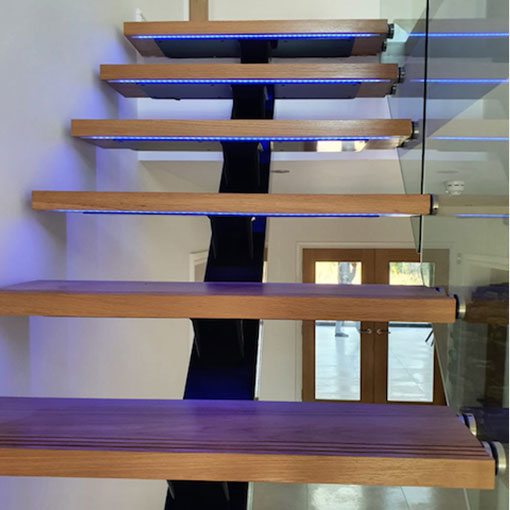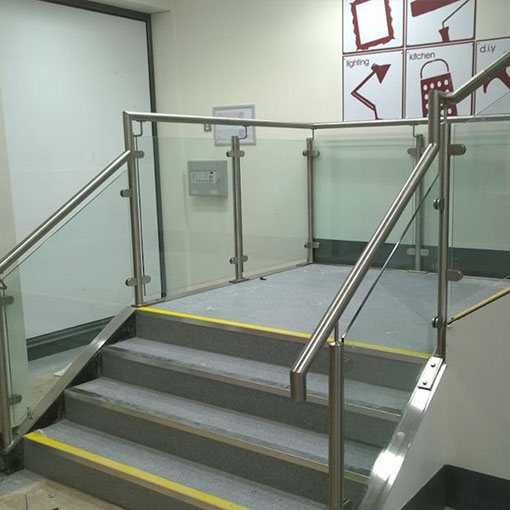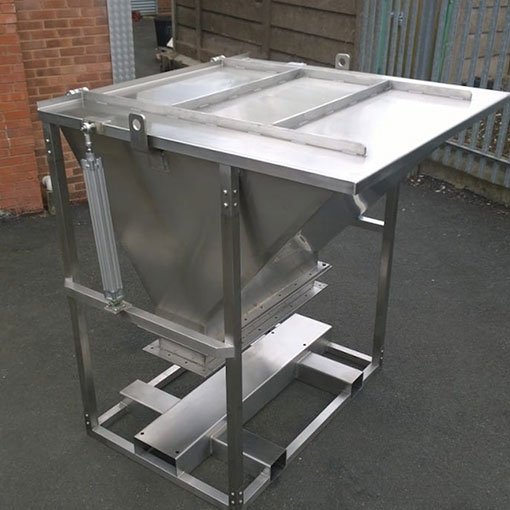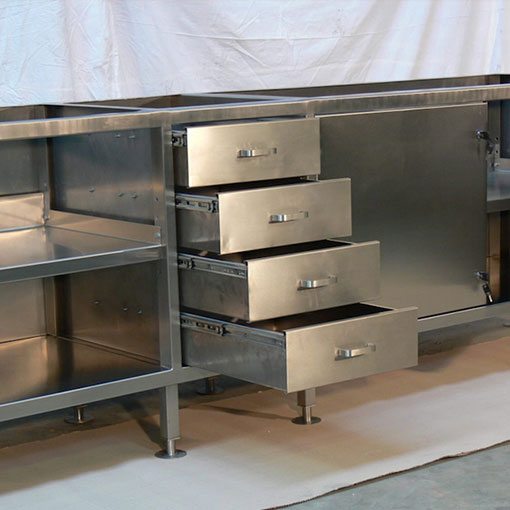 OUR CLIENTS